Description
NIVEA SUN Moisturising After Sun Lotion Aloe Vera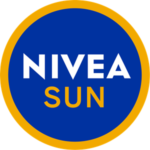 NIVEA SUN Moisturising After Sun Lotion Aloe Vera has a unique and cooling formula that works to provide instant rand effective relief whilst also intensively moisturising your skin for up to 48 hours. This cooling formula contains Aloe Vera and Hyaluron which are known to help maintain your skins elasticity, leaving your looking and feeling soft and silky.
With its fast absorption, NIVEA SUN Moisturising Aftersun Lotion Aloe Vera helps to avoid peeling or flaking and doesn't leave your skin feeling greasy or sticky.
Not to be used as an alternative to sun cream and should not be used as such.
Key features of NIVEA SUN Moisturising After sun Lotion Aloe Vera
Unique cooling formula offering 48H moisture
Instantly relieves signs of sun-stressed skin
Infused with organic Hyalauron & Aloe Vera for a soft skin feeling
Quick absorption
Non sticky formula
Product Details    |    400ml     |     Lotion