Description
MultiPlus Iron Free
Multivitamin / Multimineral
1 Month Supply
Sona MultiPlus Iron Free is a one-a-day complete multivitamin/multimineral specially formulated for those who require an Iron Free supplement.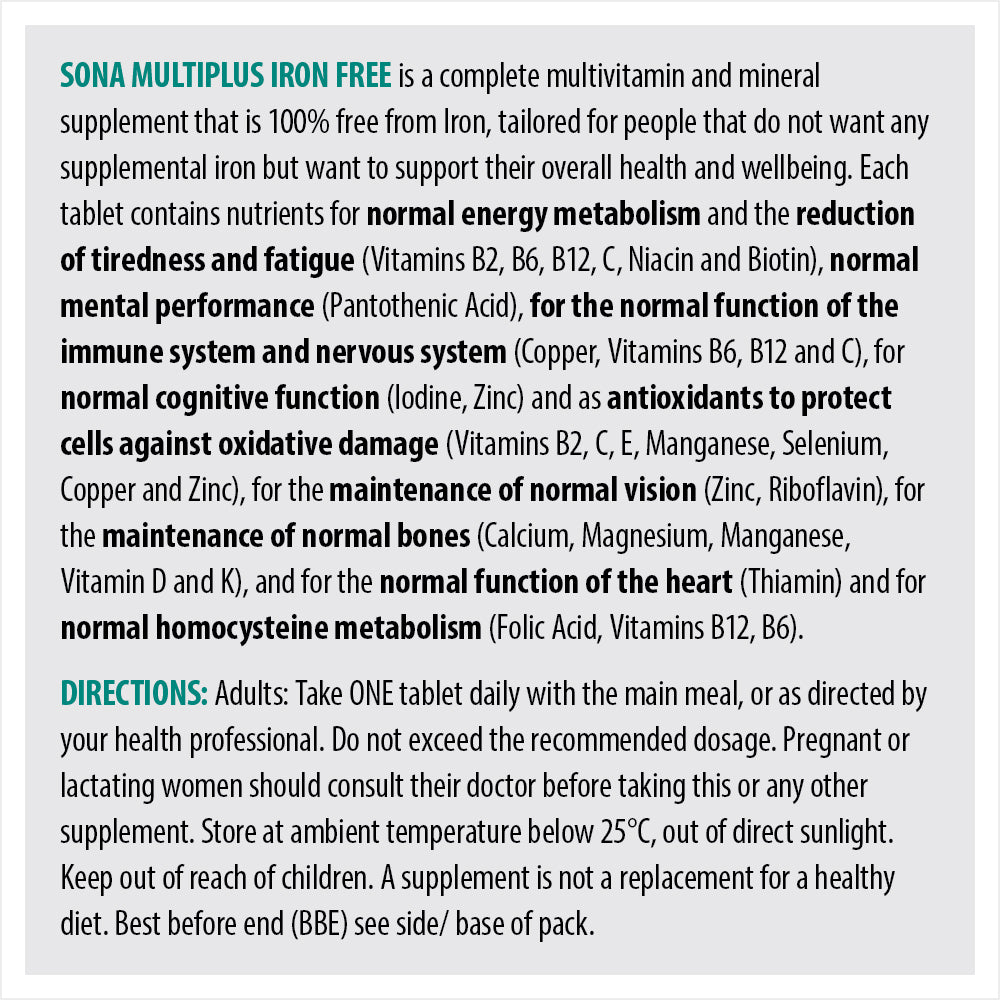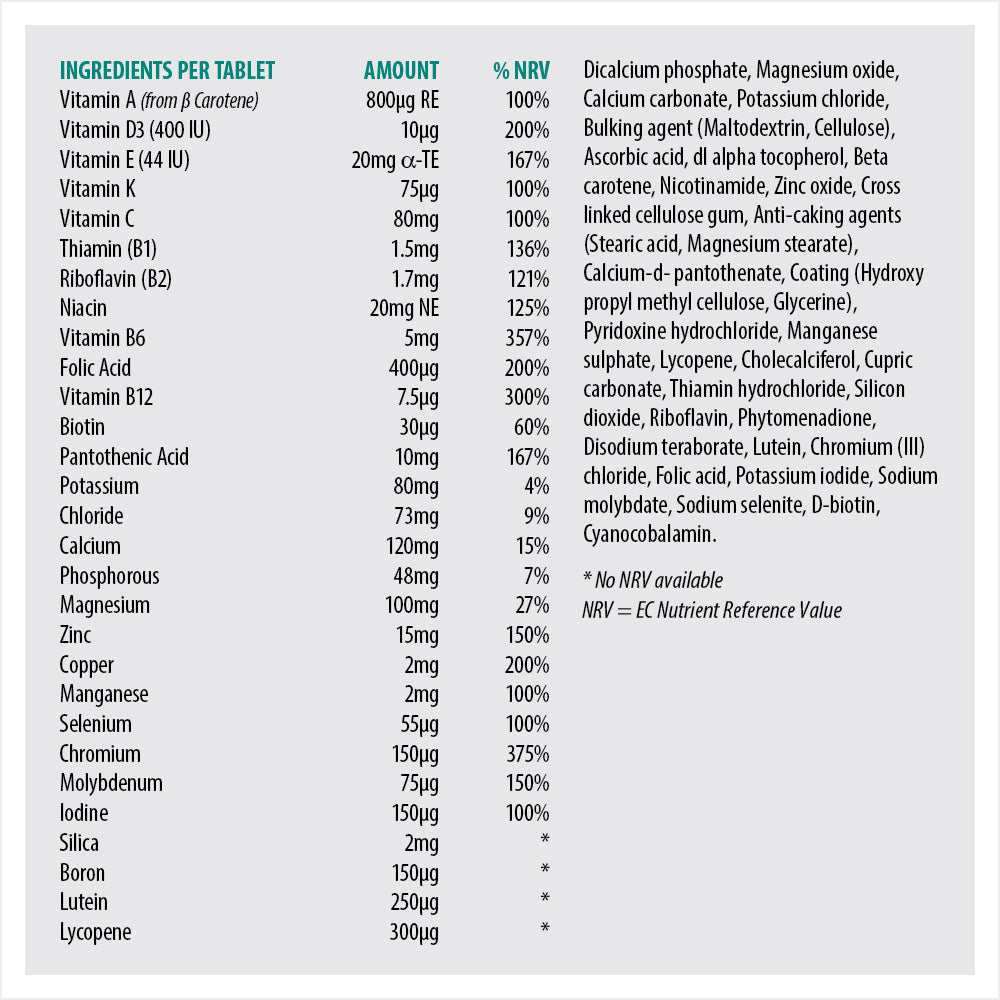 Complete IRON FREE multivitamin / multimineral
Especially formulated for adults who want to or need to avoid extra iron in their diet
For healthy vision, bones, heart, immune and nervous systems, skin, teeth
For mental performance, energy metabolism, reduction of tiredness and fatigue and cognitive function
No artificial colours, flavours or preservatives
Product Details    |     30 Tablets/ 1 month supply
Why would you want iron free vitamins?
You have a sensitivity to supplemental iron
Though uncommon, it's also possible that some people may have a sensitivity to iron, making an iron-free multivitamin a more appropriate choice. Sensitivities to supplemental iron may include: Abdominal or stomach pain. Constipation.