Description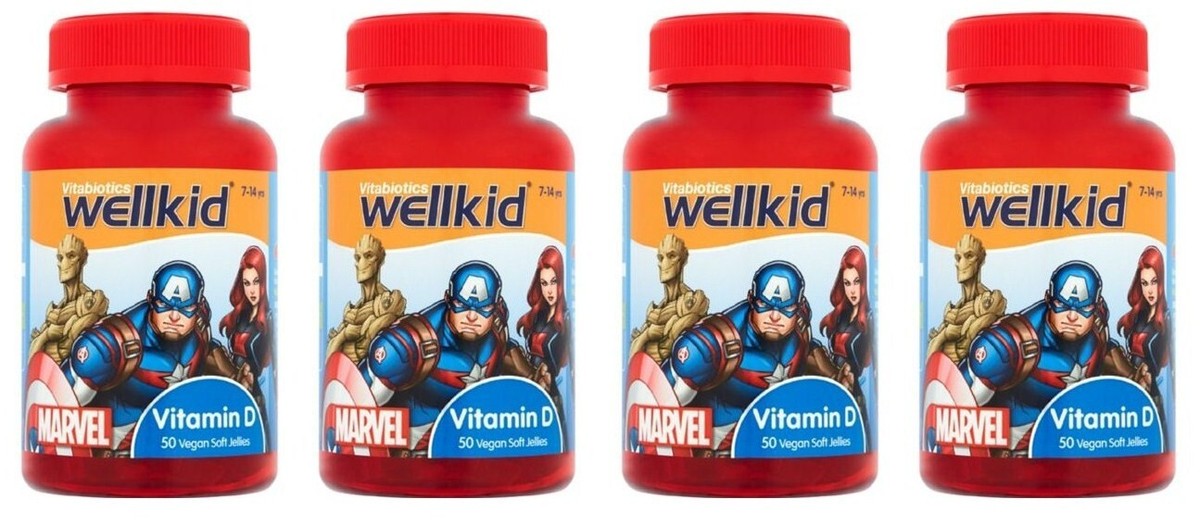 Protecting mighty vitamin D. Wellkid Marvel Vitamin D soft jellies help protect the vitamin D intake of young heroes. They have been produced with children's needs in mind to provide a source of Vitamin D for children, aged 7-14 years.
Vitamin D in the same form as produced in sunlight
Vitamin D is needed for normal function of the immune system in children
An easy chewable strawberry soft jelly, natural flavour
Directions for use
CHILDREN (7-14 YRS): CHEW ONE PER DAY
Do not exceed the recommended intake. Do not give to children under 3 years due to choking hazard. Chew before swallowing.
No synthetic colours
No preservatives or lactose
No yeast
Contains no artificial sweeteners
Wellkid has not been tested on animals
Suitable for vegetarians and vegans
Product Details    |     -50 Vegan Soft Jellies